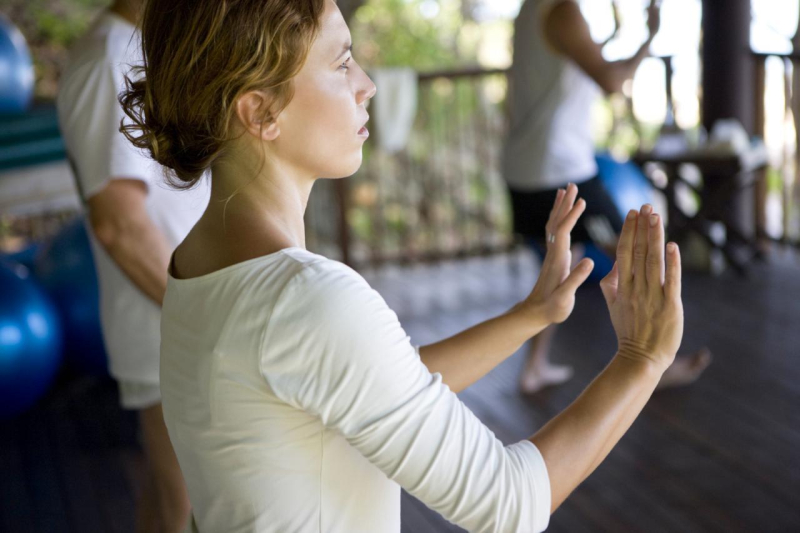 T'ai Chi Chih
with Nancy Frost
$7000
T'ai Chi Chih
Mindfulness in motion, T'ai Chi Chih consists of 19 movements and 1 pose.  It generates, circulates, and balances the Vital Force or Chi, helping to improve health, creativity, and bodily functioning. It affects the inner organs as well as the muscular structure. It is the great secret of life. The slow, soft movements have a noticeable effect on blood pressure, weight control and other physical aspects.
T'ai Chi Chih means "Knowledge of the Supreme Ultimate". It is not a martial art and is completely nonviolent. Young and old alike find it easy to learn and easy to practice.
T'ai Chi Chih, unlike ancient forms, is easy and relaxing to do. People report not only wellness and increased vitality, but also relief from aliments and diseases.  Most students feel the effects of the practice very quickly, so it is not necessary to accept results as a matter of faith. Students who realize that practice is essential often experience profound changes.
T'ai Chi Chih, originated by Justin Stone in 1974 in Albuquerque, New Mexico,has spread throughout the world through those who have experienced its great benefits. It is a moving meditation that brings peace and serenity to those who practice regularly.
Come join Nancy for this 8 week class.
If you would like to learn more about T'ai Chi Chih you can visit Facebook at Tai Chi Chih New Hampshire or visit Taichichih.org on the web."
Sep

30th

,

2020

Wed

for

8 weeks

from

5:30 - 6:30 pm
Laconia Adult Education
345 Union Avenue
Laconia, NH 03246 Get directions
Room: ctc-H235